Products
Ready to stock your shop, restaurant, business or store?
Discover our Products
More than just dairy

Milk + Milk Products
WHOLE MILK (Homogenized), 2% Milk, 1% Milk, Skim Milk (Fat-free)*
20 Quart
Gallon, Half Gallon, Quart
14oz, 8oz, 4oz, 8oz UHT
Half Gallon Plastic*
Half Gallon Paper*
LactAid 100
1%, 2% and Fat-Free, Quarts and Half Gallon
Hood Chocolate and Strawberry Milk
Hershey
1% Chocolate
Choc Shake
Cookie and Cream Shake
1% Plain
Strawberry Shake
Butter + Eggs
HOOD BUTTER
17lb Foil Wrapped
1lb Butter quarters
1lb Sweet quarters
1lb Solid Butter
1lb Solid Sweet
1lb Solid Oleo
10lb Wispride
Vermont Butter quarters
Reddie Pats 15lb
Butter Whip Butter Cup
90 cut butter chips
5lb Whipped Butter
Smart Balance Cup
Sunrise 60/40 Blends
50lb Butter Blend
EGGS
Large Brown Boxed
Extra Large Brown Boxed
Large White Boxed
Large Brown Loose
Extra Large Brown Loose
Extra Large White Loose
Liquid Eggs 2/15
15/1 Egg Yolks
15/2 Paper Egg Whites
Cheese
Cheese
Land O'Lakes 5lb
Sliced White American 120
Land O'Lakes 5lb
Sliced Yellow American 120
10lb Sharp White Cheese
10lb Sharp Yellow Cheese
5lb Sharp White Cheese
10lb Sharp Yellow Cheese
5lb Shredded Parmesan Cheese
5lb Grated Parmesan
5lb Shredded White Cheddar
5lb Shredded Yellow Cheddar
Block Swiss Cheese
Shredded Mozzarella
Blue Cheese Crumble
CREAM CHEESE
1oz Smithfield P.C.
Philly 3/4oz Pouch
Philly Light 1oz Cup
Philly Chive & Onion 1oz Cup
3lb Loaf
5Lb Soft
HOOD COTTAGE CHEESE
6oz Country Style
1lb Country Style
5lb Country Style
6oz Low Fat
16oz Low Fat
5lb Low Fat
16oz Fat Free
16oz Pineapple
16oz Chive
RICOTTA
1lb Supreme
5lb Supreme
2lb Supreme
SOUR CREAM
1 oz Hood P.C.
8oz Hood
16oz Hood
16oz Light Hood
5lb Hood
Cream Products
HEAVY CREAM
Half Gallon
Quart
16oz
8oz
HALF & HALF
Half Gallon
Quart
16oz
8oz
PORTIONED COFFEE CREAMERS
3/8 oz Half & Half
3/8 oz Half & Half Aseptic
3/8 oz Light
3/8 oz Milk
3/8oz Non-Dairy
BULK CREAM
5 Liter French Vanilla
Light Cream
Half & Half
Milk
WHIPPED CREAM
7oz Hood
14oz Hood
17oz Instantwhip Cream
SOY & ALMOND MILK
Plain Soy
Vanilla Soy
Original Almond Breeze
Vanilla Almond Breeze
10 oz Vanilla
10 oz Chocolate
CREAM PRODUCTS
Bailey's Irish Cream 16oz French Vanilla
Bailey's Irish Cream 16oz Hazelnut
16oz All Purpose
Quart Country Creamer, Flavors
Specialty Milk Products
LACTAID
Half Gallon 100 Homo
Half Gallon 100 2%
Half Gallon 100 1%
Half Gallon 100 Fat Free
Qt 100 Homo
Qt 100 2%
Qt 100 1%
Qt 100 Fat Free
8oz 1%
8oz Skim w/ Calcium
4oz Homo
SIMPLY SMART
Half Gallon 1%
Half Gallon Fat Free
Half Gallon Chocolate
STONYFIELD
Homo 2Qt
2% 2Qt
 1% 2Qt
Fat Free 2 Qt
Yogurt
CROWLEY LOW FAT
6 oz Strawberry, Vanilla, Blueberry, Raspberry, Strawberry/Banana
STONYFIELD
6 oz Variety Pack #2
32 oz Low Fat French Vanilla
HOOD BULK YOGURT
 5 lb Blueberry, Strawberry, Plain
YOPLAIT
CHOBANI
Bulk Ice Cream
Hood 3 gallon tubs
Vanilla • Chocolate • Strawberry • Coffee • Cookies & Cream • Chocolate Chip • Cookie Dough • Andrew Mint Chip • Pistachio • Fenway Fudge • Butter Crunch • Maple Walnut • Frozen Pudding • Chocolate P/B Ripple • Bear Creek Caramel • Moose Tracks • Cotton Candy • Black Raspberry • Birthday Cake • Butter Pecan • Rocky Road • Maine Blueberry • Cake & Ice Cream
HOOD 3GAL NO SUGAR ADDED
NSA Vanilla, Vanilla/Raspberry Swirl, Black Raspberry, Coffee, Butter Pecan
HOOD 3 GAL NON-FAT YOGURT
HOOD 3 GAL YOGURT
Strawberry, Chocolate, Vanilla
CREATIVE CREAMERY GOURMET ICE CREAM
Ginger, Rum Raisin, Seaside S'More, Twisted Sea Turtle, Vanilla, Chocolate, Strawberry, Coffee, Cookies and Cream, Cookie Dough, Artic Mint Chip, Chocolate Chip, Coconut, Mango, Maple Walnut, Purple Cow, Coffee Oreo, Pistachio, Shark Bite • Black Raspberry • Peanut Butter Cup • Bayside Brownie
HOOD 3 GAL SHERBET
Rainbow Sherbet • Orange Sherbet, Raspberry
LANDMARK BULK
Vanilla, Chocolate, Coffee, Crazy Vanilla, Cookies 'N Cream, Mint Choc Chip, Chocolate Chip, Strawberry, Ch Chip Cookie Dough, Bubble Gum, Strawberry Cheesecake, Banana, Coconut, Mocha Chip, Snickers, Peppermint Stick, Frozen Puddin, Peanut Butter Cup, Joyful Coconut, Green Tea, Dutch Choc Almond, Orange Pineapple
GIFFORDS BULK
Chocolate, Chocolate Chip, Coffee, French Vanilla, Black Raspberry, Cookies & Cream, Strawberry, Maple Walnut, Mint Chocolate Chip, Moose Tracks, Maine Black Bear, Grapenuts, Choc Lovers Choc, Peanut Butter Pie, Camp Fire S'Mores Pistachio, Cake Batter, Cotton Candy, Fly Fishing Fudge, Carmel Caribou, Toasted Coconut, Rocky Road, Butter Pecan, Peppermint Stick, Cookie Doug, Maine Blueberry, Lobster Track, LL Bean Muddy Boot, Main Deer Tracks, Mississippi Mud, Apple Pie, Pumpkin Pie, Choc Peanut Butter, Choc Rainforest Crunch, Peanut Butter Carmel Cookie Dough, Vanilla, Cherry Blossom, Blueberry Pancake, CD Coffee Break, Double Choc Almond, Red/White & Blue, Orange Sherbet
GIFFORDS FROZEN YOGURT
Black Raspberry Chip, Chocolate PB Cup, Sugarloaf mint Chip, Moose Tracks, Coffee Health Bar, Chocolate Brownie, Strawberry, Raspberry Sorbet
ROYAL BULK
Raspberry Sorbet, Lemon Sorbet, Mango Sorbet, Chocolate Walnut, Coffee Carmel Chip
TURKEY HILL BULK
Choc Ripple, Black Raspberry Chocolate Chip, Peach, Muddy Sneaker, Junior Mint
Retail Ice Cream
HOOD 48OZ
Cookies & Cream • Cookie Dough • Fudge Twister • Peanut Butter Nation • Fenway Fudge • Green Monster Mint • Come Back Caramel • Vanilla • 3 Geeks and a Red Head • Sea Salt Carmel • Peanut Butter Paradise • Mudpie • Cookie & Cream • Deep Purple Cow
Bart's homemade
Ginger • Local Maple Cream • Malted Vanilla • Mass Mocha • Midnight Chocolate • Bada Bing • Cookie Dough • Chunky Chocolate Mousse w. Raspberry
• Vanilla • Strawberry • Chocolate • Chocolate Chip • 3 Flavor • Coffee • Patchwork • Maple Walnut
Ice Cream Novelties (Bars/Pops/Faces)
LOONEY TUNES
Looney Tunes P/Up • Looney Tunes C/Up
GOOD HUMOR FACES
 Spiderman • Iron Man • Spongebob • Hello Kitty • Sour Patch
ICE CREAM BARS
Cotton Candy bar • Bubblegum Bar • Candy Center Crunch • Choc Rasp Bar • Reese's Peanut Bar • Crunch Bar Van • Sour Wower Bar • Oreo Ice Cream Bar
BOMB POPS
Lick-A-Color • Bomb Pop Jr. • Watermelon Bomb • Fudge Bomb • Three Stage Bomb • Tongue Splasher Bomb • Hyper Stripe • Tear Jerker Bomb • Jolly Rancher Bomb
PREMIUM CONES
Big Dipper Strawberry • Big Dipper Vanilla • Big Dipper Cky & Crm • Brownie Cone • King Cone
HOOD NOVELTIES
Hoodsie's • Ice Cream Bar • Chocolate Sauce Cup • Fudge Bar • Strawberry Sauce Cup • Nutty Buddy • C/O/G Pop • Ice Cream Sandwich • Choc Éclair Bar • Orange Cream Bar • Sports Bar • Hoodwich • Strawberry Shortcake • Rockets
FROZEN ICE
Snow Cone 7oz • TJ Snow Cone 7oz • Blue Screwball • Two Ball Screwball • Fruity Shots • Lemon/Lime Shots
FROZEN ICE CUPS
Choc Malt Cup • Cherry Freeze • Lemon Freeze • Tear Jerker Cup • Cky & Crm Cup • Jolly Rancher Cup
PREMIUM ICE CREAM
Klondike • Snickers • Klondike Krunch Bar • Dove Bar, Magnum, Haagen Dazs, Frosty Paws
FOAM CUP 48 COUNT
 Vanilla • Chocolate • Strawberry • Coffee • Sherbert
KEMPS NOVELTIES
Kemps Cookie Sandwich • Kemps Giant New Sandwich, Choc Éclair, Asst Pops, Strawberry Shortcake, Cookie & Cream Sandwich
Richie's Slush
RICHIE'S BULK SLUSH
• Lemon Slush 2.5 Gal • Orange Cream Slush 2.5 Gal • Watermelon Slush 2.5 Gal • Coffee Slush 2.5 Gal • Cherry Slush 2.5 Gal • Blue Raspberry Slush 2.5 Gal • Blue Vanilla Slush 2.5 Gal • Cry Baby Slush 2.5 Gal • Banana Slush 2.5 Gal • Root Beer Slush 2.5 Gal • Sour Apple Slush 2.5 Gal • Coconut Slush 2.5 Gal • Rainbow USA Slush 2.5 Gal • Mango Slush 2.5 Gal • Cotton Candy Slush 2.5 Gal • Pina Colada Slush 2.5 Gal
RICHIE'S RETAIL SLUSH
Cherry Slush 1 Gal • Lemon Slush 1 Gal • Watermelon Slush 1 Gal • Blue Vanilla Slush 1 Gal • Blue Rasp Slush 1 Gal • Mango Slush 1 Gal
RICHIE'S PRE-PAK SLUSH
Lemon Slush 10oz • Mango Slush 10oz • Watermelon Slush 10oz • Blue Vanilla Slush 10oz • Cherry Slush 10oz • Blue Rasp Slush 10oz
Soft Serve
MIX BASES
5 Gallon Hood Fresh 14% • 2.5 Gallon Weeks Fresh 14% • 2.5 Gallon Hood UHT 14% • 2.5 Gallon Hood UHT 16%
HOOD SOFT SERVE
2.5 Gallon 5% Vanilla • 2.5 Gallon 5% Chocolate • 2.5 Gallon 10% Vanilla • 2.5 Gallon 10% Chocolate
Toppings
ORINGER TOPPINGS
1399 Deluxe Milk Fudge #10
1401 Non-Fat Fudge #10
1403 Milk Fudge #10
1406 Van Hollan Fudge #10
1407 Continental Fudge #10
1409 Butterscotch #10
1413 Caramel Topping #10
1418 N/F S/F Fudge #10
1421 Peanut Butter #10
1436 N/F S/F Strawberry #10
1481 Pineapple #10
1483 Straw Solid Pac #10
1509 Marshmallow R2U #10
40523 Waffle Cone Dip #10
FOSS TOPPINGS
Carmel Topping #10
Butterscotch Topping #10
Marshmellow Pouch PCH
Carmel Pouch PCH
MURRAY'S TOPPINGS
Velvet Fudge #10 Cans
#10 Marshmallow 11# Tub
11# Pineapple #10 Cans #10
FOSS FUDGES
Lighthouse Fudge #10
Milk Fudge Pail
Milk Fudge PCH
Wicked Good Fudge PCH
MIX-INS
Brittle Chips 25#
Mint Pieces-Red 25#
Mint Pcs Red&Grn 25#
Snickers-Chopped 10#
Nestles Crunch-Pc 10#
Butterfingers 10#
Reeses PB Cups Wh 20#
Reeses PB Cup Ch 20#
M&M's Chopped 10#
Reeses Pieces-Chop 10#
Heath Bar-Chop 30#
Chocolate Flakes 25#
Chocolate Drops 25#
Malt Powder 2#
Gummi Worms 4/5#
Chocolate Covered Pretzels 10#
Yogurt Chips 10#
Kit Kat 4/2.5#
Junior Mints 6/3#
Brownie Dough 35#
FROZEN FRUIT
Strawberries 30#
Strawberries 6.5#
CHERRIES
with Stems Gal
without Stems Gal
BURRY COOKIES
COOKIES
Cky & Crm Vanilla 20#
Cky & Crm Choc 20#
OREOS
BENSDORP COCOA
COOKIE DOUGH
INSTANT WHIP
Instant Whip 17oz
Non Dairy 17oz
Non dairy Whip Ice Gal
Flavor Rite Van. Frost. 15#
HERSHEY
JIMMIES/ TWINKLE COAT
Chocolate 25#
Rainbow 25#
Chocolate 10#
Rainbow 10#
Twinkle Coat 6#
Red 10#
Green 10#
Blue 10#
Yellow 10#
Syrups + Concentrates
ORINGER SHERBERTS
1829 Lemon #10
1833 Orange #10
1837 Raspberry #10
1840 Neutral #10
ORINGER CONCENTRATES
1600 Apple Concentrate #10
1605 Bl. Raspberry Puree Gal
1606 Blueberry Concent. #10
1609 Coconut Fruit Conc. #10
1611 Frozen Pudding Conc. #10
1613 Ginger Fruit Conc. #10
1615 Orange Pineapple #10
1617 Peach Puree #10
1622 Pumpkin Puree #10
1623 Red Raspberry Puree Gal
1624 Rum Raisin Conc. #10
1627 Strawberry Field #10
1700 Ic Chocolate Conc. #10
1701 Van Daak Chocolate #10
1702 Double Dutch Choc. #10
1703 Chocolate Double #10
1715 Butterscotch Conc. #10
1716 Butter Pecan Conc. #10
1718 Caramel Conc. #10
1720 Egg Nog Conc. #10
1721 Egg Custard Conc. #10
1735 Maple Walnut Conc. #10
1806 Choc. Variegate #10
1810 Strawberry Streak 11#
1812 Caramel Streak 11#
ORINGER SYRUPS
1104 Dutch Chocolate Gal
1120 Banana Gal
1122 Cherry Gal
1124 Coffee Gal
1128 Raspberry Gal
1132 Strawberry Gal
1134 Vanilla Gal
1136 Simple Syrup Gal
1150 Lemon/Lime Gal
1151 Malt Syrup Gal
1158 Pina Colada Gal
ORINGER SLUSH BASE
1252 Bubblegum Gal
1253 Cherry Gal
1254 Grape Gal
1256 Lemon/Lime Gal
1257 Blue Raspberry Gal
1258 Orange Gal
1263 Watermelon Gal
1264 Banana Gal
1265 Strawberry Gal
1380 Neutral Slush Base Gal
ORINGER EXTRACTS
1302 Banana Wolf Gal
1318 Peppermint Gal
1876 Vanilla 2Fold Gal
1880 Imitation Vanilla 2Fold Gal
1901 Coffee DS Gal
1964 Rum-Jamaica Gal
1965 Rum-Statler Gal
FOSS SYRUPS
Raspberry Gal Highline Chocolate Gal Vanilla Gal Coffee Gal Strawberry Gal Simple Syrup Gal Lime Ricky Gal
FOSS CONCENTRATES & BASES
Real Rich Choc #10
Dbl Rich Choc #10
Orange/Pineapple #10
Black Ras Base #10
Choc Fudge Liq #10
Van Ext #119 Gal
Peppermint Ext Gal
Wild Blueberry #10
ORINGER FLAVORS
957 Peppermint (w. color) Gal
1300 Natural Almond Gal
1925 Almond Gal
1943 Coconut Gal
1952 Irish Creme Gal
1953 Imitation Maple Gal
1954 Mint (no color) Gal
1959 Pineapple Gal
1960 Pistachio Gal
1968 Strawberry (no color) Gal
1969 Strawberry (with color) Gal
ORINGER SHAKE BASE
1234 Chocolate Gal
1236 Coffee Gal
1242 Strawberry Gal
ORINGER MISCELLANEOUS
1532 Citric Acid Gal
1854 Black Cherry 1/2's 2 Gal
Bakery
MUFFINS
Corn
Double Chocolate Chip
Blueberry Crumb
Berry Blast
Coffee Cake
Cranberry Apple
Drinks
WATER
1 Gallon Hood Water
16.9oz Village Spring Water
FRUIT DRINK
Gallon Orange
Gallon Fruit Punch
Gallon Blue Raspberry
Gallon Grape
Half Gallon Fruit Punch
14oz Fruit Punch
Half Gallon Lemonade
14oz Lemonade
14oz Iced Tea
12oz Simply Raspberry Lemonade
Fruit Juice
APPLE JUICE
Half Gallon Hood
Half Gallon Garelick
14oz Hood
OTHER JUICES
11.9oz Foco Coco
18oz Foco Coco
8.9oz Deep Mango Juice
ORANGE JUICE
20 Quart Hood
Gallon Hood
Half Gallon Hood Plastic
Half Gallon Hood Premium Paper
56oz Tropicana No Pulp
Quart Hood
Quart Tropicana
14oz Hood
12oz Tropicana
12oz Simply
8oz Hood
4oz Hood
CRANAPPLE JUICE
Seasonal Products
EGG NOG
Half Gallon
Half Gallon Light
Quart UHT
Quart UHT Light
Quart UHT Vanilla
APPLE CIDER
16oz Cold Hollow
Half Gallon Cold
Meat
BACON, SAUSAGE, HOT DOGS
HATFIELD 18/22 LAYOUT BACON priv. label
HATFIELD 18/22 LAYOUT BACON 2209
HATFIELD 2oz SAUSAGE PATTIE
HATFIELD .08 NC LINK
HATFIELD SL 1oz LINK
PRE-COOKED BACON 43278
PRE-COOKED BACON 43271
BELLISSAMO 97% BOILED HAM IMPORTED
O.N. HOT DOG 208
O.N. HOT DOG SKINLESS
TUNA AND CHICKEN
ALBACORE TUNA 6/64.5
40lb BONELESS CHICKEN BREAST
40lb BLACK LABEL BONELESS CHICK BRE
DELI MEAT
CITTERIO MORTADELLA
CITTERIO MORTADELLA W/PISTACHIO
CITTERIO SWEET CAPOCOLLO
CITTERIO HOT CAPOCOLLO
BELLISSAMO SALAMI
CARANDO PROSCIUTTO
HATFIELD HOT HAM 2289
HATFIELD BOILED HAM 30% 2376
GERMAN BOLOGNA WIDE
BUTTERBALL J.P. ROASTED TURKEY
COOPER BIO GOURMET TURKEY
BUTTERBALL HONEY TURKEY
OLD NEIGHORHOOD ROASTBEEF HALFS
BELLISSAMO PASTRAMI ROUND
KAYEM POT ROAST
HATFIELD BLACK FOREST HAM
HATFIELD PIT HAM
PORK SHOULDER
PEPPERONI STICK
PORK BUTTS
HANK SHANKS
BELLISSAMO PEPPERONI SLICED
Frozen Food
PIZZA
PIZZA SHELLS PAR-BAKED 16″ 20 pk
PIZZA SHELLS PAR-BAKED 12″ 20 pk
MEAT
BEEF PATTIES 5lb.
BELLISSAMO 5.3OZ BEEF PATTIES 10lb
RIBEYE SHAVED STEAK 4oz portions
BELLISSAMO CHICKEN FINGERS 10LB
BELLISSAMO CHICKEN FILET 4oz
HADDOCK 8-10 SKIN-LESS 10lb
HATFIELD PULLED PORK 10lb
BELLISSAMO 1oz MEATBALLS 10lb
BELLISSAMO 2oz MEATBALLS 10lb
BELLISSAMO BREADED WINGS 15lb
HATFIELD 2oz PATTIES
HATFIELD .08oz NC LINK
HATFIELD S/L LINK
MISC
EGG PATTY 1.5oz 10lb
FRENCH FRIES COATED 6/5lb
BELLISSAMO MOZZARELLA STICKS BAT
ENGLISH MUFFINS SANDWICH SIZE
WAFFLES BELGIN
Condiments + Sauces
Pizza and Marinara Sauces
STANIS SLAS PIZZA SAUCE 1561 6/#10
SAN BENITO PIZZA SAUCE 6/#10
SN BENITO MARINARA SAUCE 6/#10
FULL RED PIZZA SAUCE 1211 6/#10
Pickles
CUBED PICKLES 5 gallon
SPEAR PICKLES 5 gallon
Dressings
KENS BALSAMIC PC DRESSING
KENS RANCH PC DRESSING
KENS ITALIAN PC DRESSING
CAINS COLESLAW DRESSING 4/gallon
KENS PEPPERCORN DRESSING 4/gallon
KENS RUSSIAN DRESSING 4/gallon
KENS FRENCH DRESSING 4/gallon
KENS HONEY MUSTARD 4/gallon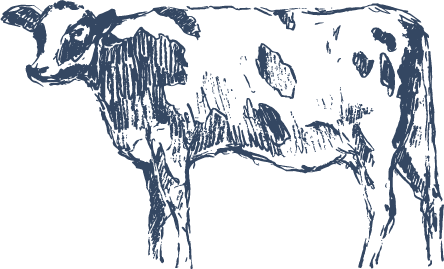 Cape Dairy LLC
44 Bodick Road
Hyannis MA 02601
(508) 771-4700
Rosev Dairy Foods, Inc
8 Griffin Way
Chelsea MA 02150
(617) 889-7444
Cash n' Carry Open Monday-Saturday from 7 a.m. - 2 p.m. and Sundays Open Seasonally 
White bros. all star dairy
White Bros. All Star Dairy
221 Middle Road
Acushnet MA 02743
(508) 995-1717
Get in touch
how can we help?