company history
The story of three historic dairies in Massachusetts
A letter from our CEO, Stephen Ward
In 2005 my father, Frank M Ward, and I purchased the Cape Dairy company in Hyannis, MA. Cape Dairy was founded in 1978 but was originally a depot of H. P. Hoods that serviced the area as far back as the 1920's.  In 1978 Hood's privatized some of their far-out distribution points and Cape Dairy was born. Some thirty plus years later the owner of Cape Dairy was ready to retire and a mutual family friend reached out to my father to see if we had an interest in the business. We were drawn to the fact that Cape Dairy distributed products staple to the American household like milk, eggs, and ice cream. We also loved the fact that the dairy employed and serviced local people.
We bought the dairy and I went to work: driving, selling and learning as much as possible.
Open six days a week, Cape Dairy delivers an array of dairy products. We are a proud Hood distributor so all of our fluid dairy products are Hood label. We also sell eggs, bacon, cheese, juice, and a huge variety of ice cream, for both retail stores and scoop shops.
ICE CREAM  
As a service to our ice cream shop customers, we began selling ice cream cones, flavorings, sprinkles, syrups and anything else an ice cream parlor may need. In addition, Cape Dairy has grown to be a large ice provider on and off Cape, selling to dozens of convenience stores and retail shops.   Our customer base is wonderfully varied including retail stores, ice cream shops, nursing facilities, hospitals and schools. If you need dairy we will sell it to you. Our customer service people take orders daily and most of our product is shipped to us every afternoon so it's as fresh as you could possibly get in the dairy business.
White Bros. All Star Dairy
Two years after we bought Cape Dairy we acquired the White Brothers Dairy in Acushnet, MA.  A competitor at the time, the acquisition made perfect sense for Cape Dairy but the result of the partnership was far more positive than we could have anticipated.  The White Brothers Dairy was founded in or around 1850 and was handed down generation by generation through White's sons. Im told that the White family took one of their first cows off of one of the Mayflower trips – yes that Mayflower – and they were farming that area for centuries.  At one point the White family had the largest dairy cow heard in New England, bigger even than H.P. Hood. As years went on, however, the cows went away and Whites became strictly a wholesaler like Cape Dairy but still remained one of the larger and most stable employers in the area. Given this long and beloved history the dairy is still, and always will be, named the White Brother's Dairy.  The dairy is still run by Ray White. Ray's son Evan is a valuable team member adding yet another generation to the already long list. Having worked together with White brother's for over a decade now, I can't imagine this company without everyone up there. They are an incredible team of local folks that work hard for their customers and believe in teamwork.
White Brothers and Cape Dairy provide just about the same service however, White Brothers has developed a far more extensive foodservice business over the years; selling to many restaurants and diners. Their foodservice product list boats a broad selection of cheese, breakfast meats, bagels, muffins, pickle barrels, frozen chicken and much more. White's expertise in these products has been tremendous for our Hyannis and Chelsea locations because we are able to offer all of the products White's sells to all of our other customers and areas.    
Rosev Dairy
Then in 2011 we acquired the Rosev Dairy of Chelsea.  Rosev was founded in 1969 by Bob and Joe Roselli. They cultivated it to be the large full-service dairy that it was when we bought it.  Rosev is another team of wonderful and hardworking people that care a lot about their customers and the service that they provide. Rosev is similar to White's and Cape but it is the largest of the three locations.  Rosev services all of Boston proper, up the north shore into lower New Hampshire, west out to Worcester and south to the Hingham area where they intersect with Cape Dairy. White brother's handles from route 3 in Kingston down through New Bedford, Fall River and halfway across Rhode Island with strong routes in Newport.  In 2016 the great team at Rosev helped to complete a brand new state of the art building with a beautiful walk in Cash-and-Carry store. Sadly, my father Frank wasn't able to see it having passed suddenly in 2015 but I know he would've been thrilled by the facility and by the strength and stability it provides our great people. 
All of our dairy items, as well as a myriad, of sundries like candy, ice cream cones, soda, and much more are available to the public at the Cash and Carry; please come and see for yourself. In recent years, Rosev has made a strong push into the foodservice sector with loads of food service items like meats, frozen pizza, cheese and so much more.   Rosev also produces our own line of premium Ice Cream in a three-gallon tub called the Creative Creamery. We have some amazing flavors that stand out in any ice cream shop-give it a try!!
Recently I began referring to the company as the Cape Dairy Group. Although we are one company overall, each dairy has its own people and has developed characteristics based on their customer's needs that are singular to their location.  My goal was to create the "Local Dairy" and so I left the original dairy's names intact because of the longstanding knowledge and expertise that long predated me and my father.  You'll find that each location has staff members that have been there for over thirty years; I feel that's something worth boasting about. As a customer, you'll find that this structure gives you quick access to whomever or whatever you need. 
Having a fully staffed facility near to you allows us to respond to your needs immediately. At some point you will see me, Stephen Jamgocian who manages Rosev, or Ray White who manages White Brother's on a milk truck making your delivery because we do what it takes to get the job done even when that means running a route.  
I truly hope that you will give us a try.  We work hard like you and appreciate small business because we are one.  Thank you to our existing customers for all of your support and to our future customers, thank you for supporting your "LOCAL" dairy company.  Please call the main line at the location nearest you and ask to see a salesman.
Sincerely
Stephen Ward, President
Cape Dairy Group
Ready to place an order?
Getting started with Cape Dairy, Rosev or White Bros. is simple.
The first step is finding the correct territory.
Located in Cape Cod, the South Shore, Martha's Vineyard or Nantucket?
You'll want to contact Cape Dairy.
Located in Fall River, New Bedford, the Southcoast, or Rhode Island?
Here's where you'll find
White Bros.
We'll take care of the rest.
After we talk through your product needs, we'll set-up an appointment with a member of our team.
They'll help you:
Determine a delivery schedule
Place one-time or recurrent orders
Get back to business.
Whether you're running a convenience store, a restaurant, an assisted living facility, an ice cream shop or any other business that requires the best products to serve your customers, you'll find a partner in Cape Dairy LLC. Get started by dropping us a line below.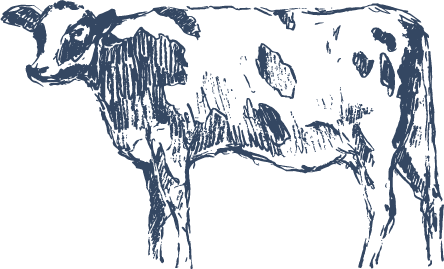 Cape Dairy LLC
44 Bodick Road
Hyannis MA 02601
(508) 771-4700
Rosev Dairy Foods, Inc
8 Griffin Way
Chelsea MA 02150
(617) 889-7444
Cash n' Carry Open Monday-Saturday from 7 a.m. - 2 p.m. and Sundays Open Seasonally 
White bros. all star dairy
White Bros. All Star Dairy
221 Middle Road
Acushnet MA 02743
(508) 995-1717
Get in touch
how can we help?